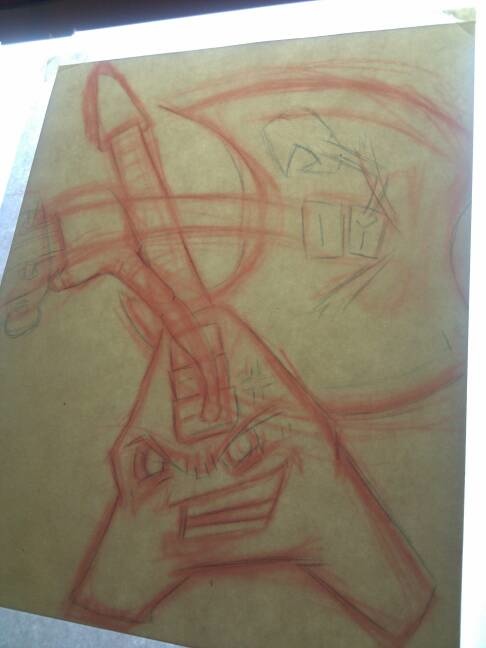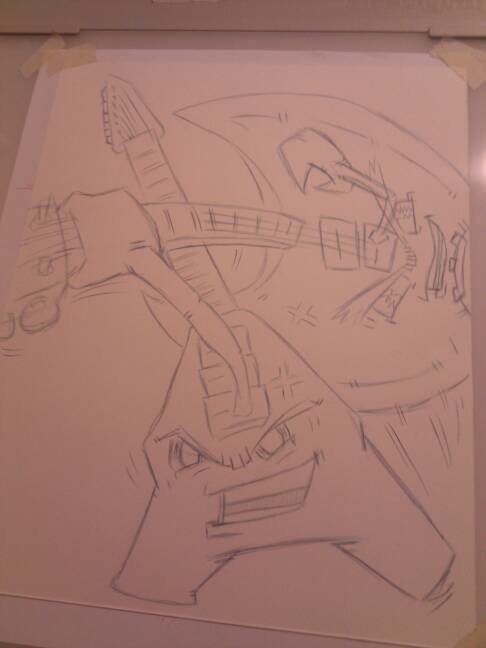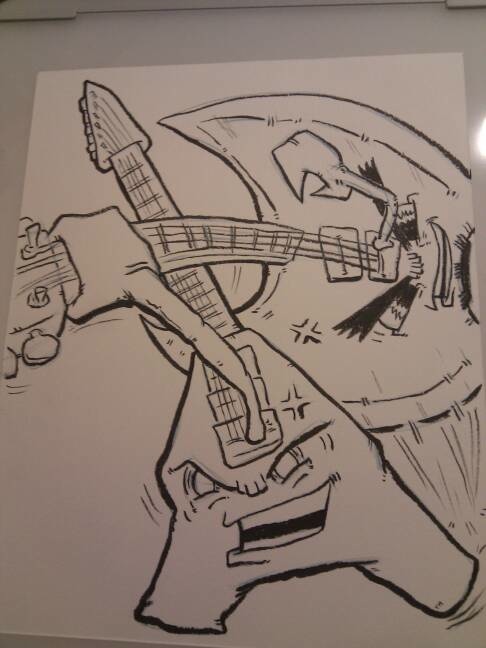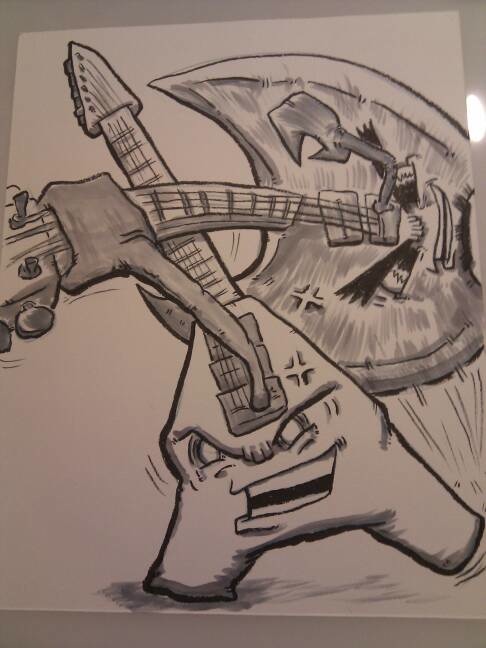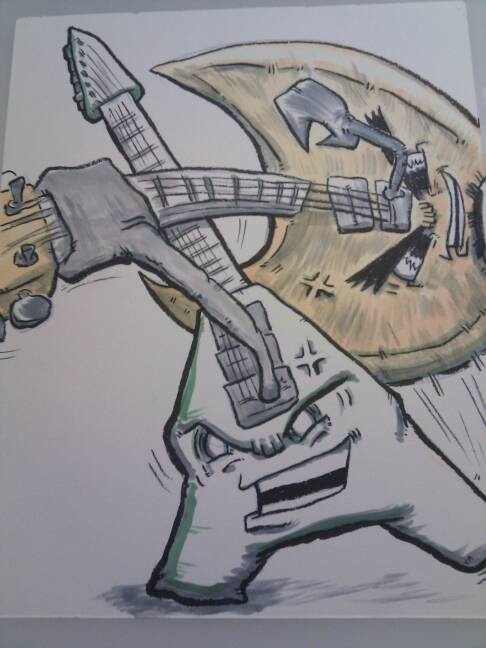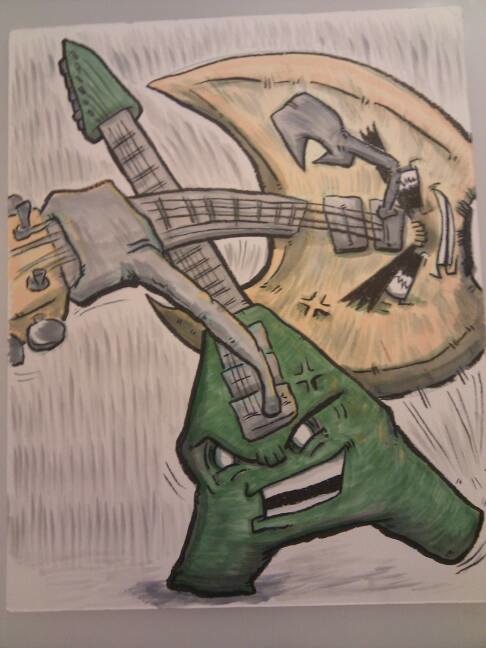 Work in progress pics - Crunchy and Battle Axe Bill!
It's the Mystical Guitar Brothers!
A few weeks back I drew a similar pose of them on a sketch card - but they were clearly not happy about working together. This piece is both larger and based on the thought of "what-if they actually fought on the same side"? Made in
brush pen and Copic marker 8"x10".