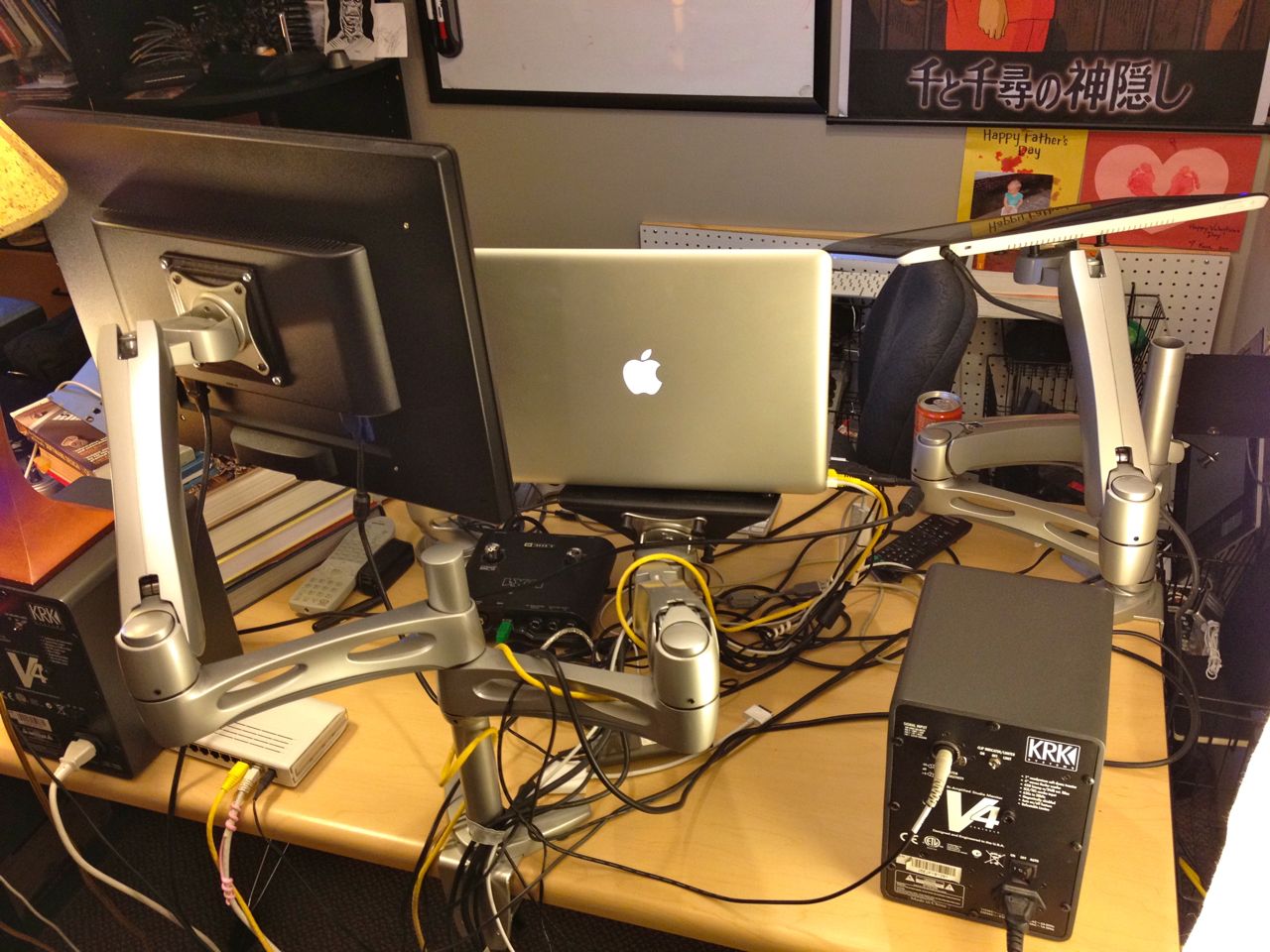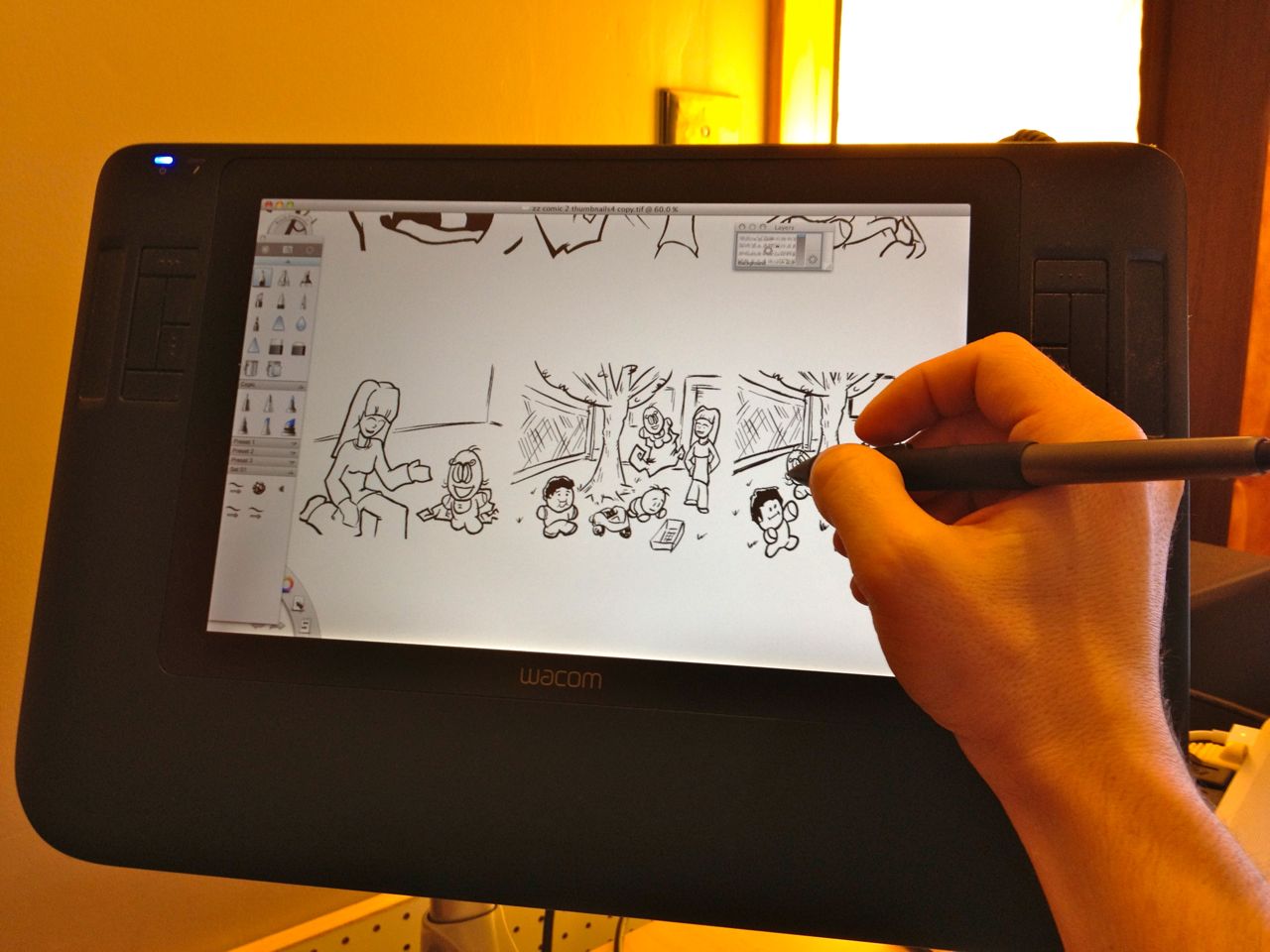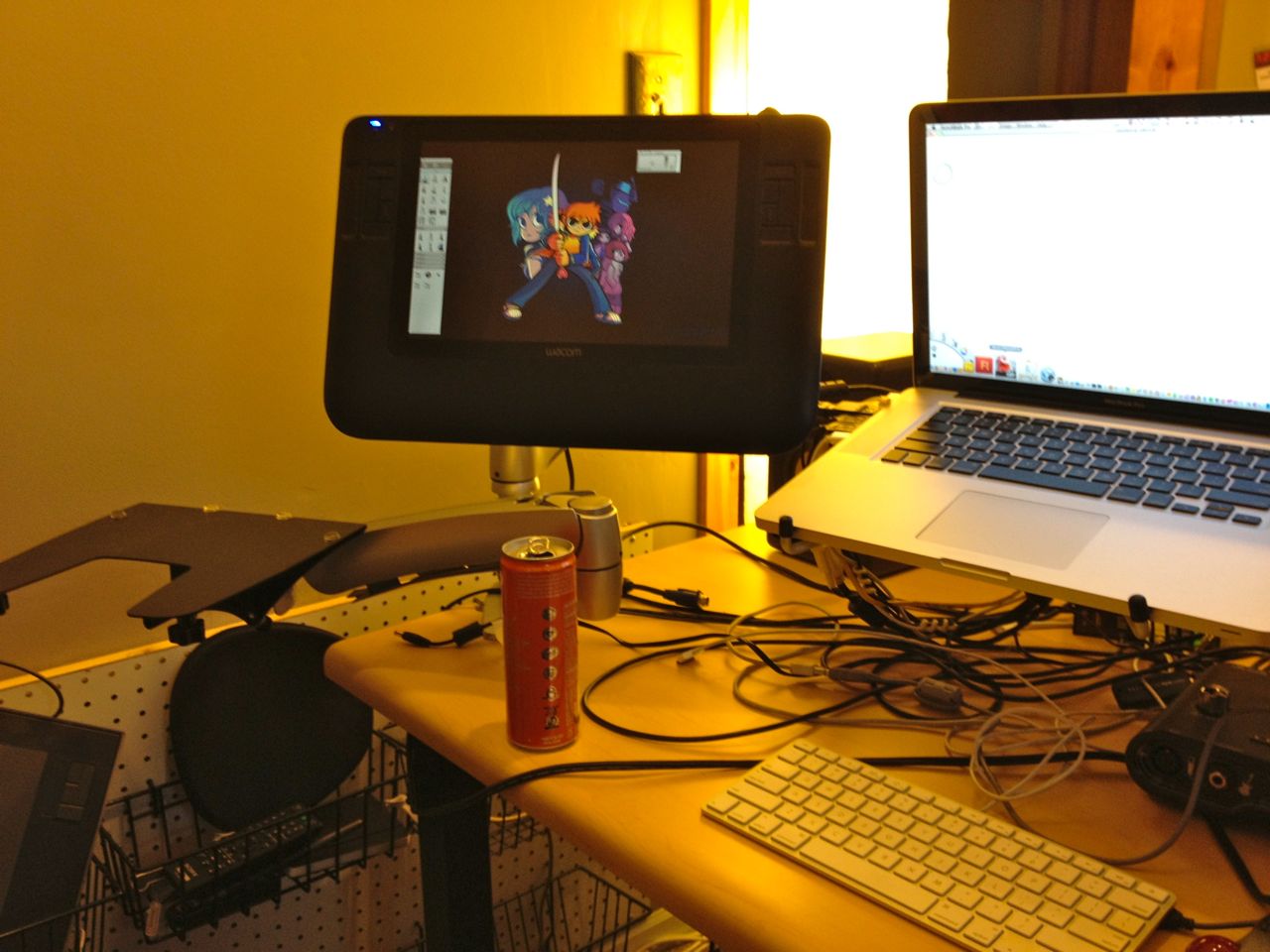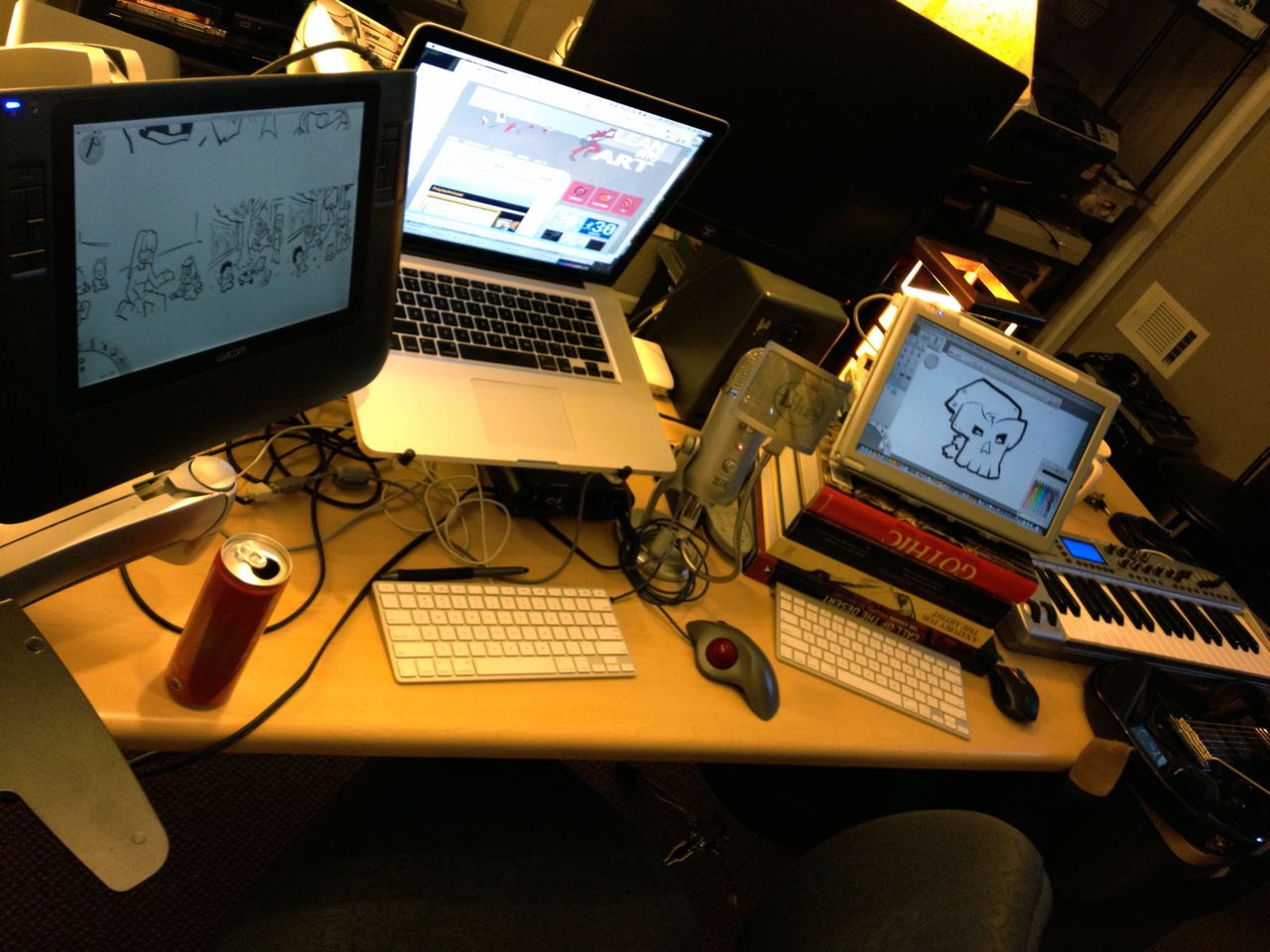 My Desk is Like an Upside Down Spider That Likes Computers
Well... perhaps not quite a spider. I'll need to add four more desk arms before I can respectfully claim my desk has eight limbs.
Though as to why I added the bendy arms to my desk…
I started using a Cintiq 12WX back in September of 2008 as a way to explore fully digital comic production. Technically it's a portable device (similar to how the Apple IIc was portable) but it's a bit of extra stuff to lug around - another power cable and breakout box in addition to a laptop. I preferred to leave the Cintiq at my desk.
The Cintiq 12WX's built-in stand works well as does using it on my lap. Even still, after a few months I wanted to work with it in a more hands-free mode. It has standard monitor screw mounts in the back - which got me thinking about monitor arms. I started using the Ergotron Dual arms back in May of 2009.
The current model is the Ergotron Lx Dual Stacking Arm
(Amazon affiliate link).
It's been a great setup. I use the arm to the left of the Cintiq to hold a keyboard for keyboard shortcuts while drawing or to hold my microphone while I podcast. The other two arms I use to hold my Macbook Pro and my Ubuntu workstation monitor.
Every now and then I think about replacing my desk or modifying it to be a standing worksation… and I've no doubt I'll keep iterating on it. That said - I don't have any desk updates planned - it's a great place to work.
Also pictured is my Modbook, another excellent digital comic production tool. More on that in a future post!