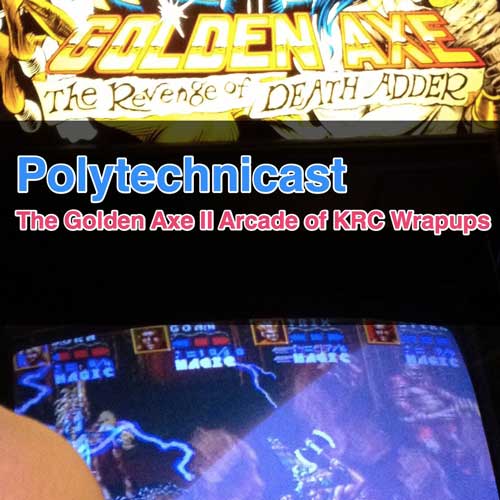 Polytechnicast - The Golden Axe II Arcade of KRC Wrapups
In this episode of the Polytechnicast I share a full-spirited report of my adventure going to the magical arcade of Pinball Pete's in Ann Arbor Michigan. No wait! I mean: Kids Read Comics 2012! Lots of reflection on a great weekend celebration of comics with a bit of exploring how my workshop Underwater Tomato Ninja - HTML5 Game Development went as well.
Links Mentioned and Related
Even though this episode clocks-in at 1 hour 5 minutes I didn't directly shout out to all the great artists I met or had a chance to see again at KRC 2012. This list is an attempt at covering both the artists mentioned and the artists I wanted to mention and I hope I got everyone. If I missed you - please ping me via email, twitter, or comment!
Follow Rob on Twitter or his blog at Interactive-Storyteller.com and workshops at Lean Into Art