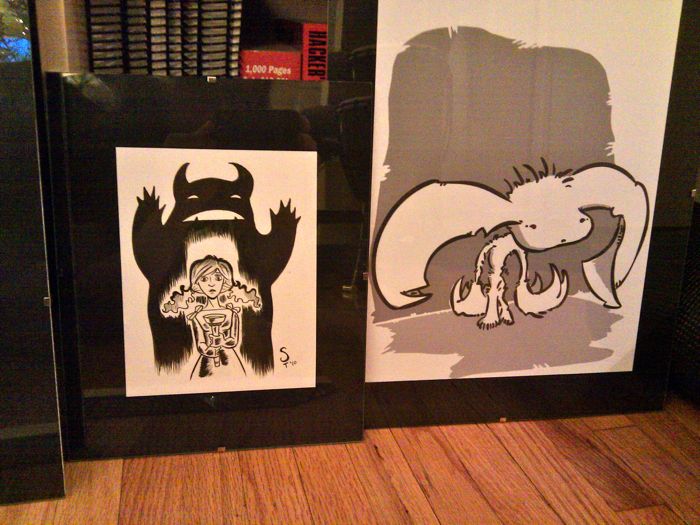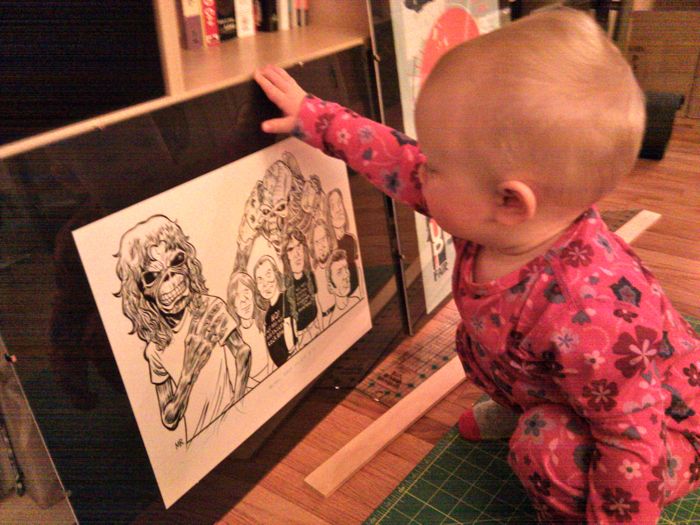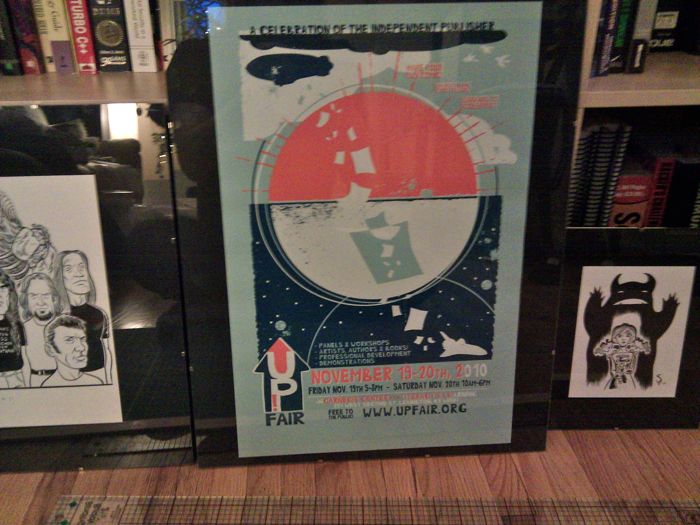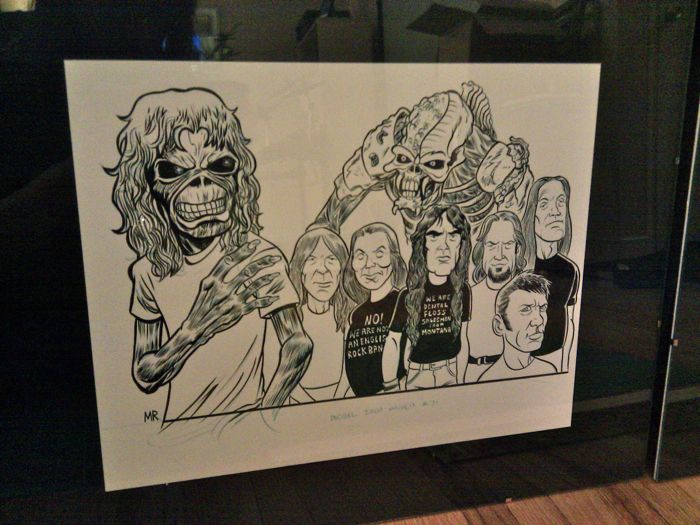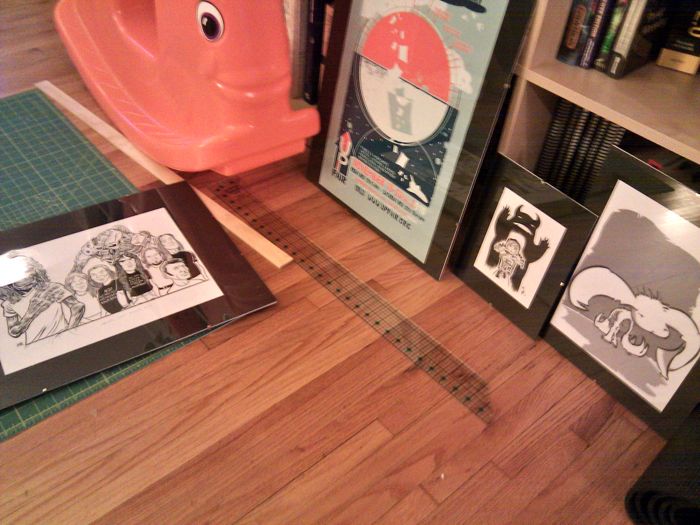 Framing Artwork: Some Gifted to Me, Some Gifted to Others
My wife and I just finished framing a few pieces of artwork that I'm excited about. First there's a pen and ink drawing by Mark Rudolph of the band Iron Maiden. I just received that one as a gift from my wife (so awesome - thank you!) Mark did a most excellent job of capturing the spirit and likeness of my favorite band. Next is the screen printed UP! Fair poster by Sara and Bryan Turner of cricket-press.com, great looking poster for a very meaningful event. Then there's a girl with a flashlight and shadow monster - pen and ink drawing by Sara Turner (a gift I picked up for my wife earlier this year from the Go! Go! Illustration sketch blog) which we re-framed today. And finally there's a print I made for my daughter of a character I made for this year's 30 Characters Challenge - Tah Toa.The name "Tah Toa" came from me searching the thesaurus for spellings of phrases she tends to say.
Now to get these sweet pieces of art on the wall...