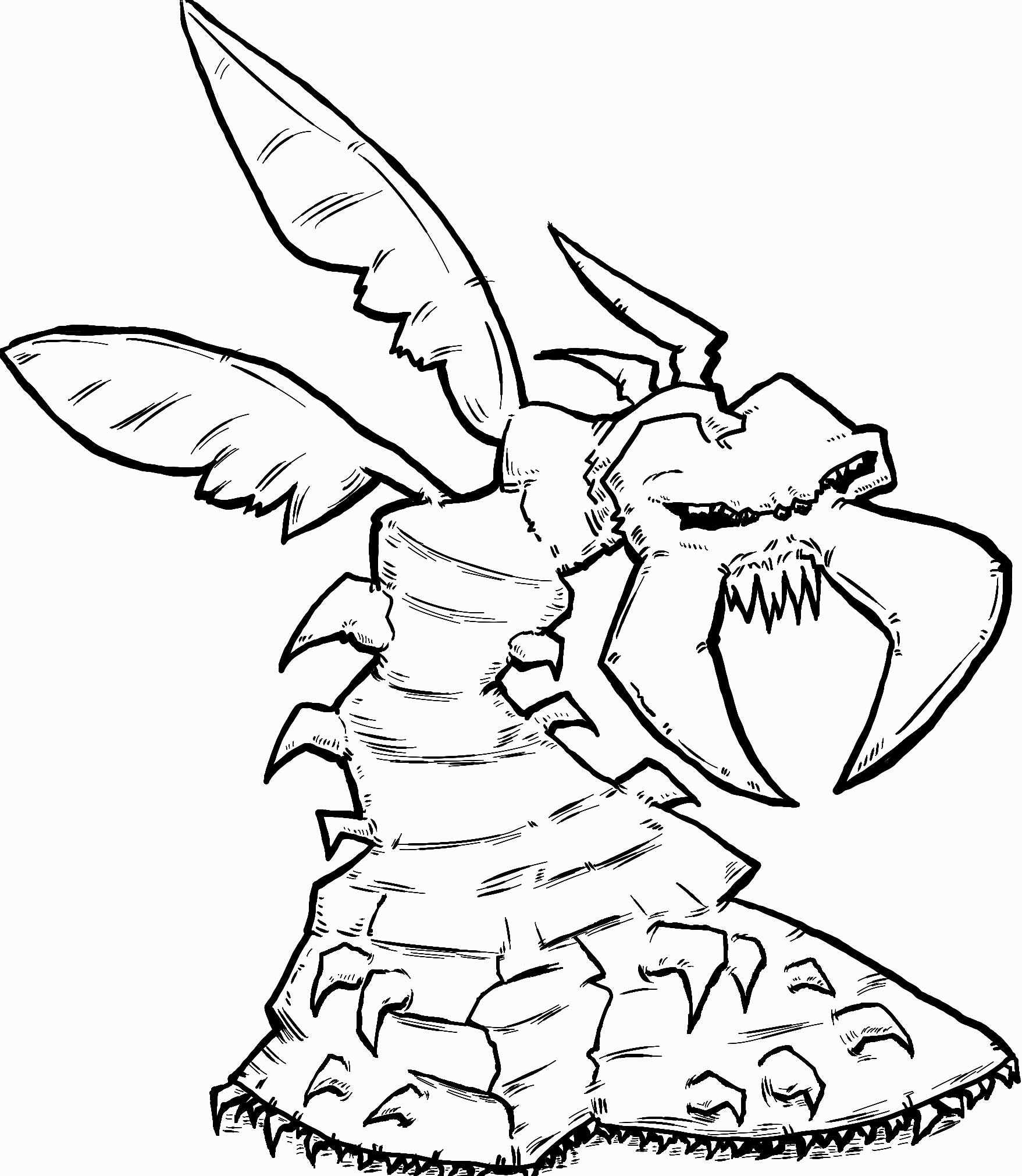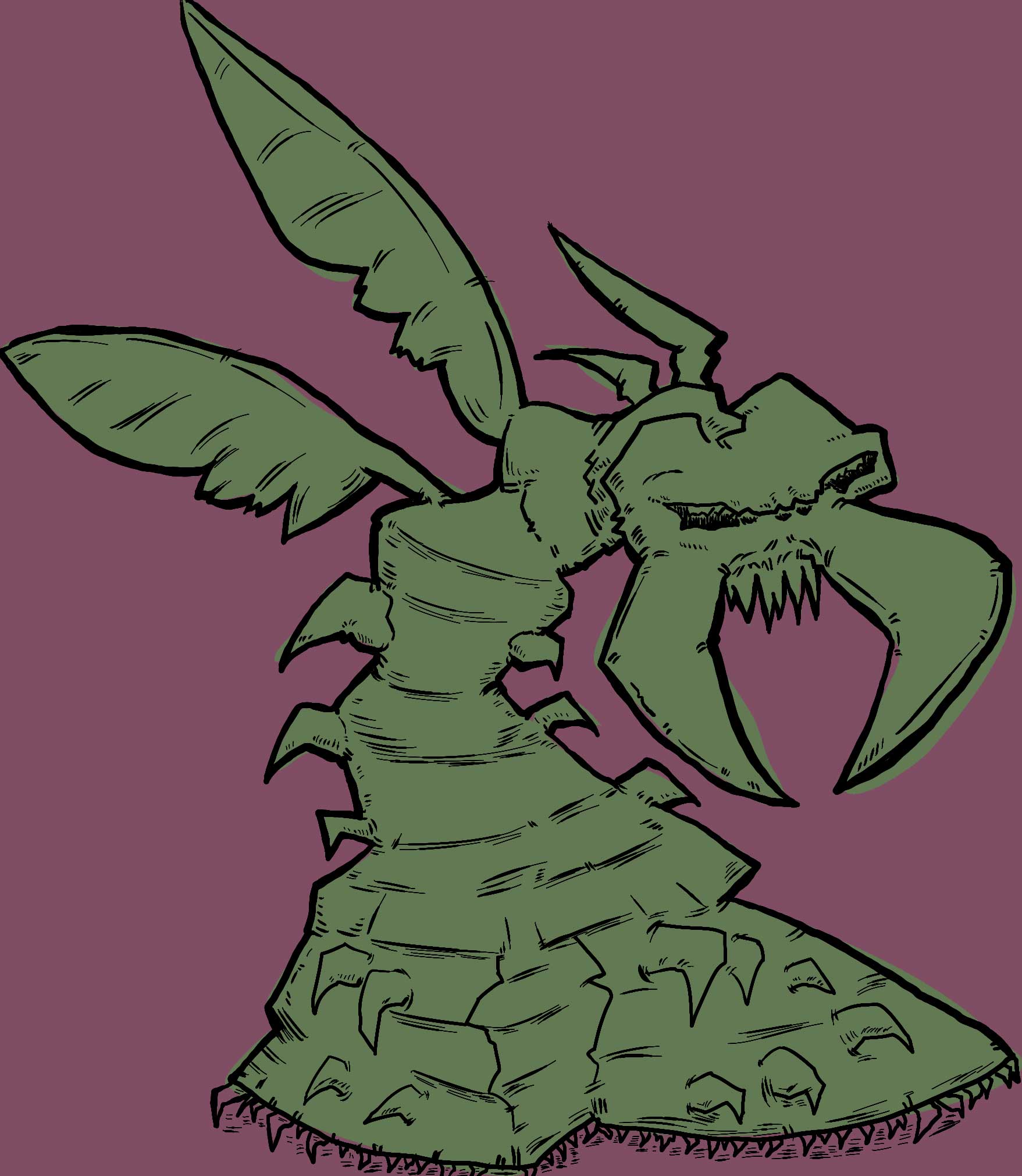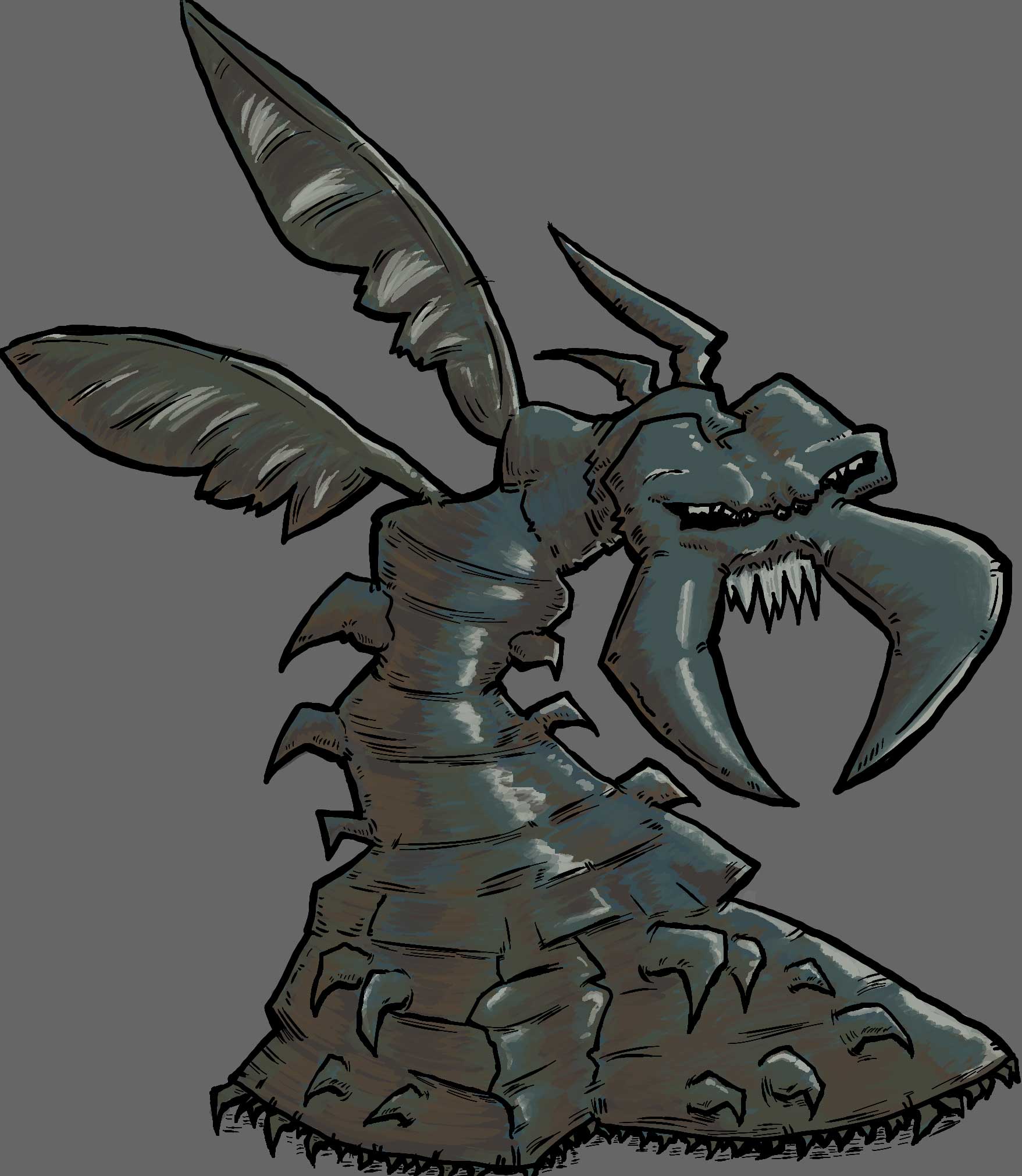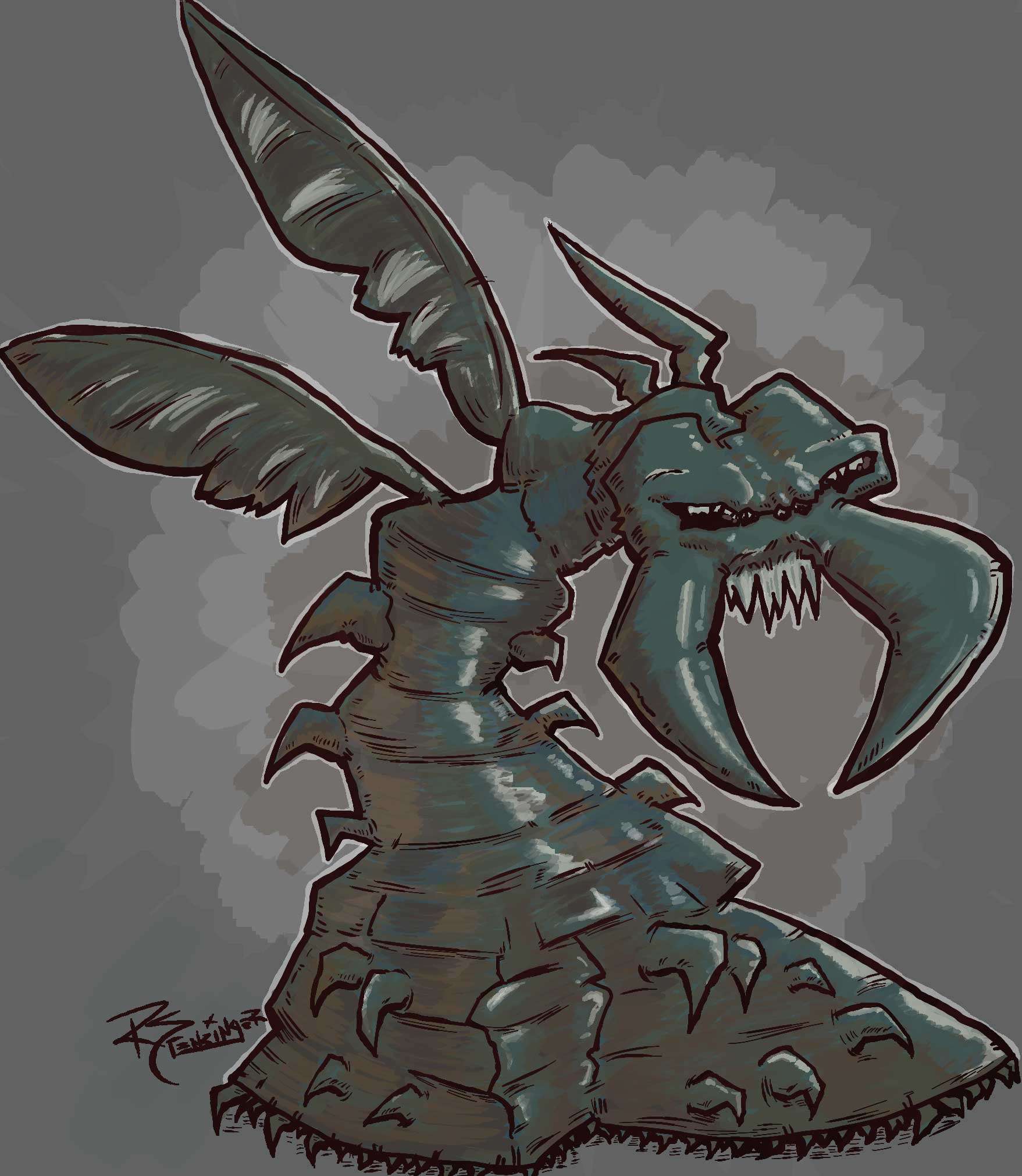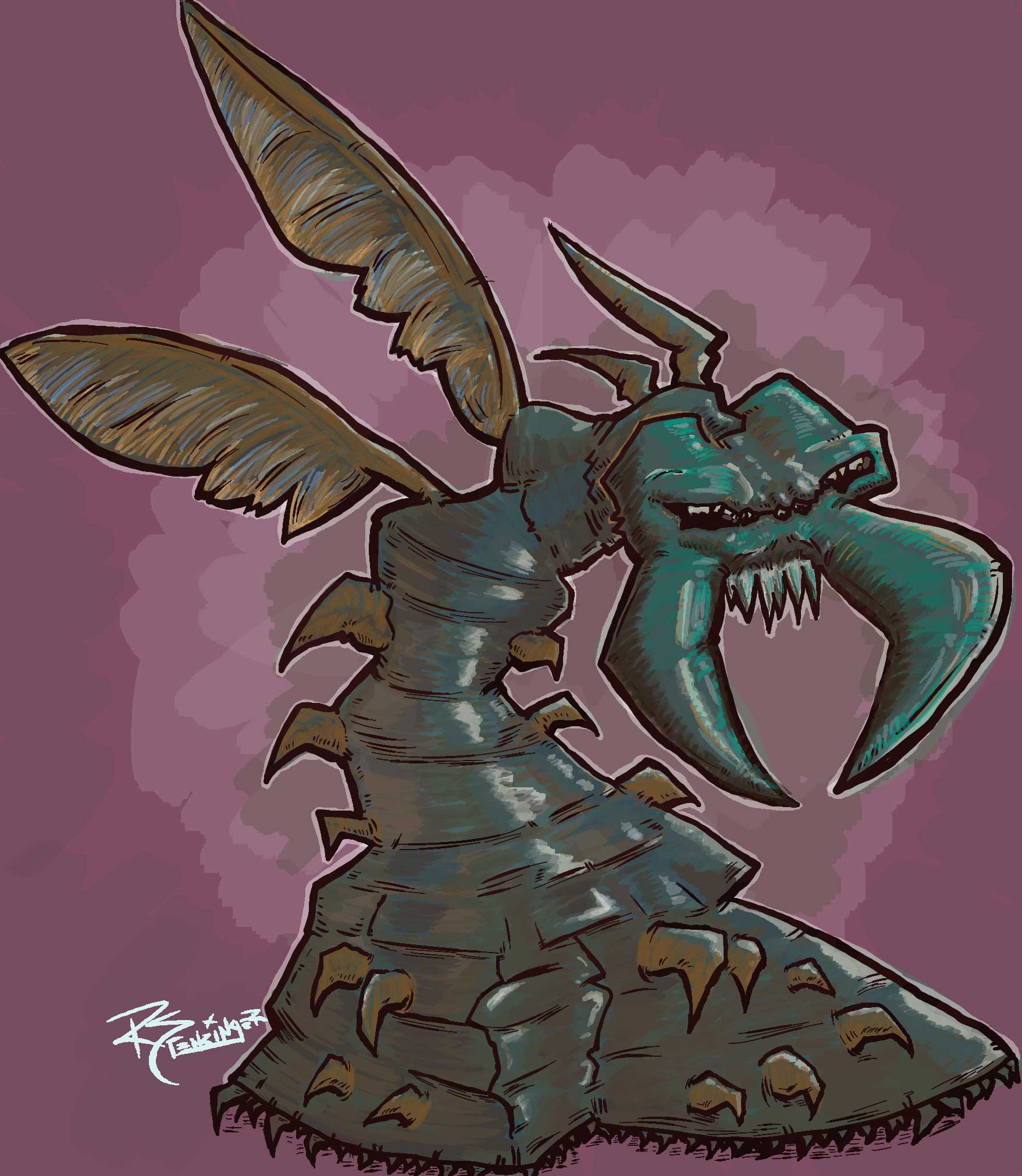 Creature Design, The Wormbug Completed
I spent about an hour playing in Photoshop to finish the Wormbug's linework and coloring.
The flatting stage went faster than normal as I already had the silhouette. I played around with a cool color palette for the creature. Instead of my normal flat shading with tones of black and white I chose to shade and with warm colors, something I've been working on since taking Kevin Cross's color theory class.